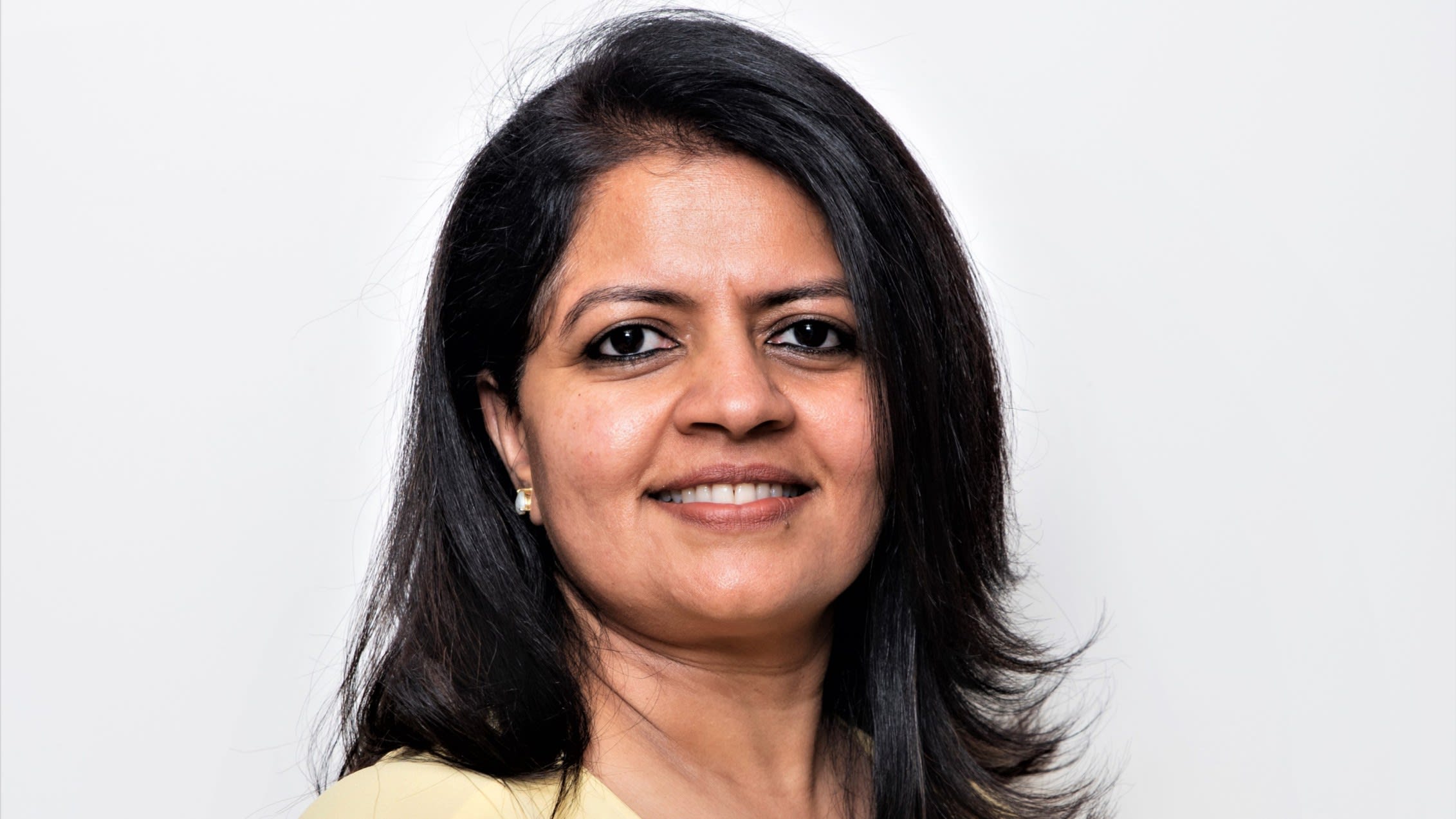 Epsilon's Seema Padman — People Matters
The pandemic has raised a significant challenge for talent management. In the face of mass layoffs and resignations, a potential trust deficit between employers and employees, demands for flexibility, the urgency to close skills gaps, and changing business priorities, executives have had to devise new strategies to hire, develop and retain talent if they are to keep up with the rapid pace of digital transformation.
In an interview with People Matters, Seema Padman, Senior Vice President, Human Resources, Epsilon-India and APAC, shares her insights on talent trends impacting the world of HR and key areas of interest for leaders as they improve their employer branding and attract the best and the right talent.
Seema has worked in all areas of HR over a 20-year career in different industries and has held HR leadership positions regionally and globally. She is passionate about working with the business to design and implement innovative people, leadership and talent initiatives that bring value to Epsilon and its associates. She joined Epsilon as they were setting up the India office and partnered with a diverse set of stakeholders to grow and scale the Indian organization to over 2,500 associates.
Here are some excerpts from the interview:
The pandemic has raised a host of challenges for organizations around the world. What have been the biggest HR challenges and how has your company overcome them?
The initial phase was definitely about keeping things going. It was basically having to carry out all of our HR processes remotely, whether it was hiring or development. We had to really flip the switch, transform everything and manage everything, to continue our processes without too much disruption.
Once you've managed to do that, comes the bigger problem of how to stay connected within the organization, ensure employee engagement, and ensure the culture stays intact. We have led several initiatives to ensure all this, including investing in technology. For hiring, we used technologies that included video interviews and conducting online assessments. Our learning content has been moved to the virtual space where we have hosted stock market summits, hosted workshops and even led two-day development initiatives.
Epsilon's culture is built on three pillars, which are to belong, grow and connect and these became the values ​​we relied on to ensure we were doing the right things by making sure people were heard, felt included and a sense of belonging was instilled.
Inclusion was also a big part of our initiatives. We also hired our Vice President of Diversity and Inclusion as we considered how to grow the organization and stay at a distance. In addition to communication, creating a sense of connection between employees and not forgetting what we needed to do as an organization were also our priority areas.
Since the future of any organization hinges on hiring the right people and nurturing them, what have been some of your biggest lessons in talent management?
The talent war isn't going away with the escalation of The Great Resignation. Another key idea is that deepening the connection in the organization is really important, because so much of the interaction between people tends to be related to working in the virtual setup. In the office environment, there are a lot of informal contacts. And that informal connection and that sense of community is a very important aspect that has been underlined by the current situation.
When it comes to talent management, one of the underlying beliefs I have is that organizations should view it as an adult-to-adult relationship. Instead of telling people what to do, individuals need to take ownership of how they want to grow in the organization. We will provide the space as an enabling function, but the responsibility lies with the individual.
In light of the pandemic, employee expectations of their employers have changed dramatically. There is a demand for greater flexibility and D&I initiatives to encourage employee engagement and ensure employee well-being. What do you think about this?
Epsilon focused on improving gender diversity. We have implemented initiatives around well-being and flexibility even before the pandemic. Our employees had the option to work from home and we had flexible working hours. But with the pandemic, the emphasis on this has intensified and we have had to go back and re-evaluate what we originally offered. In terms of flexibility, organizations had no choice but to adapt to this practice. For us, it was about making sure that managers understood the personal situation of the individual and recognized that it was not the same for everyone. And having to deal with that was difficult.
Being attentive to the situation of employees was one of the characteristics of flexibility. Our organization's leaders let people choose their own schedule and made sure they found a way to communicate and stay in touch.
We also had an employee assistance program — a confidential hotline that people could use. And our people used it. We also reminded people to tap into support networks and, to that end, set up sessions by counselors to educate managers on, for example, how to recognize signs of anxiety and how to deal with it because this is a new situation for everyone. We also had sessions with family members of employees on emotional and mental well-being.
One of our inclusion initiatives is called She Rises, which involves opening up positions to women who have taken career breaks.
Can you give us some examples and your thoughts on what the priority areas should be when it comes to improving the employer value proposition?
There are a lot of companies making their voices heard and getting noticed among that noise is really hard. But ensuring that the authentic voice of the organization is heard is most critical. As an organization, we are always aware that this must also reflect the lived reality of the person. Otherwise, in today's era, it collapses. It may just become marketing hype and not reality. It's a thing.
The second is how to make sure people know the industry we operate in, which is specific to Epsilon. How to ensure that specific aspects of your technology and platforms shine through and that individuals are aware of what the organization and its business is an important factor. The values ​​and behaviors that are essential to us, the way our customers see us, what we would like to emphasize and the company culture are important. Finally, authenticity is the most important thing when it comes to employer branding.
In this increasingly data-driven world, people analytics has been a key tool in overcoming the challenges posed by talent management. What is your opinion on the advantages that people analytics can offer in recruiting and developing talent?
I'm a big believer in people, technology and data analytics. And that fits our business. From an HR perspective, it's really important to have great technology that captures the right data which is then turned into insights. We have created a function that examines reports; a dashboard that leverages data visualization tools like Tableau to present data from these reports to the business. There are metrics we track on an ongoing basis to see the effectiveness of what we are doing in HR.
Our Applicant Tracking System also leverages and publishes relevant data to track the type of diversity that is entering the organization and other demographics from the perspective of our talent. We also have a learning management system that captures all the learning initiatives we run as well as the participants and attendees, but we transform that by connecting it to results as well.
Finally, what do you think are some of the lessons HR and talent leaders need to keep in mind when planning for a successful organizational future?
I think remote work is easy. The hybrid is going to be all the more difficult as remote work makes it a very equal playing field for everyone.
Inclusion will become a big factor when we go hybrid because it's very likely that not everyone will be back in the office and people, some might join immediately, others gradually, which means people who don't may not come to the office immediately may feel they are losing information as well as communications with colleagues and leaders or involvement in ongoing projects. Managers really need to look at how they can have inclusive teams and how they can operate inclusively so that no one loses out just for not being in the office. There is something called proximity bias where more trust is given to those who are close and we need to be very aware of this.
The second thing is to create a sense of belonging for new team members. The third is to encourage a micro-culture of teams aligned with the macro-culture of the organization.
And, of course, I often feel like our people practices have been what we do in the offline world, all we've done is try to replicate that in the virtual world. So we have to change that, we have to be deliberate about our human practices, unlearn some of them and adopt new strategies.
Read the full story