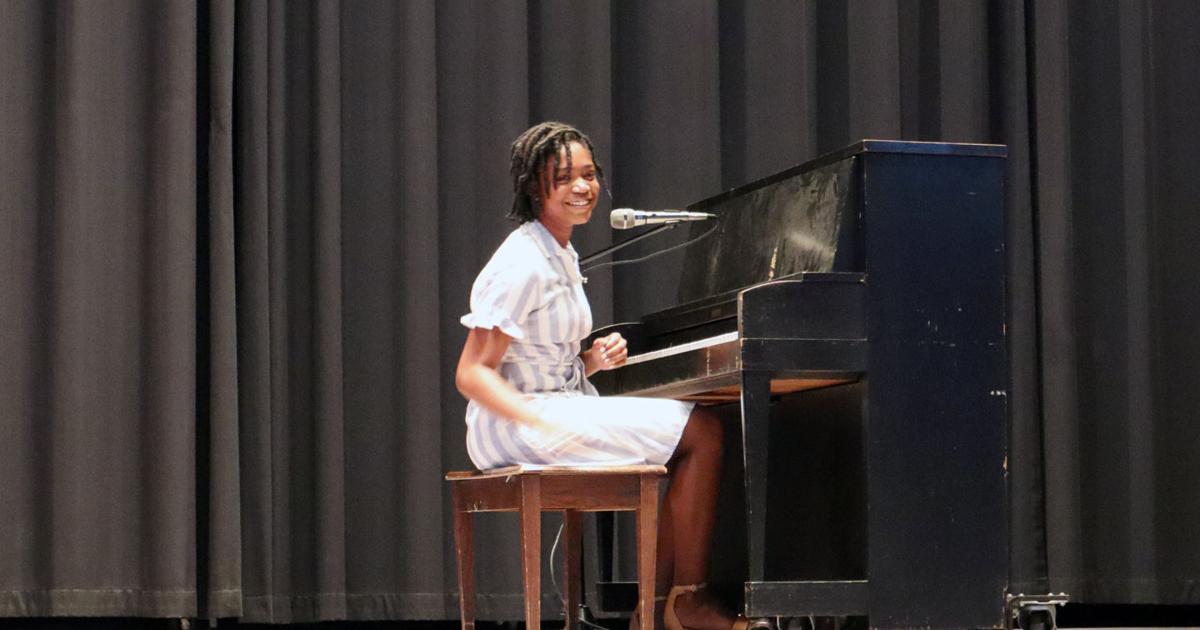 HCS GT Program Gears Up For District Talent Show Series | Local News
For the first time in two years, Hopkins County students will be able to showcase their talents on stage at the Glema Mahr Center for the Arts.
The Hopkins County Schools Gifted and Talented Schools Program, along with the MCC Lions Club and Glema, hosts the District's Talent Show Series for elementary school students on Tuesdays and middle and high school students on Thursdays.
Lindsay Arnett, the GT elementary consultant, said there were 15 elementary acts, 13 middle school acts, and seven high school acts.
"There are a total of 40 students performing over the two nights, and every school in the district is represented," she said. "We would like to fill the Glema both nights so students can look out and see how much support they have from our community."
Middle and high school GT Resource consultant Kathy Carver said that every time a student performs on stage in front of an audience, they gain confidence and showmanship.
"With every opportunity to perform, there are fewer nerves, better stage presence, and the students are able to deliver a better overall performance," she said.
This year's District Show has an amazing group of students participating, Carver said. There will be students playing instruments like drums, violin, piano, trumpet and guitar; vocal performances of a variety of genres and styles; dramatic words in a song; sign language; and dancing.
"It's really good because you don't always see the performing arts in class," Carver said.
She said each school had a local talent show and the winners of each talent show moved on to the district show.
Arnett said first and second place winners from elementary school competitions are invited to perform on the District Show, while first, second and third place winners from middle school and high school shows are invited to perform for the District. Show.
"We take first and second place because they're younger and it's their first time performing on a professional stage," she said.
The elementary show will take place at 6 p.m. on Tuesday and the middle and high school show on Thursday at 6 p.m.
Admission is $5, cash or check, or $3 with a donation of eyeglasses. The MCC Lions Club will be selling soft drinks and pizza by the slice during intermission for both nights.
Carver said that by purchasing a ticket and attending the shows, the community supports the MCC Lions Club's mission to provide eyewear to those in need and to show support for students as they demonstrate their talents in the scenic arts.
"We want to invite the community to support these efforts," she said.