How long talent shows success!
Howlong's inaugural talent show was considered a great success, providing the community with the perfect opportunity to showcase an array of talent.
Howlong has Talent, held on Sunday March 20, was a fundraising event organized by the Performing Arts Committee of the Howlong Community Progress Association.
The Mighty River Room at Howlong Football Community Hall was buzzing with attendees showcasing a wide range of talent from dancing and sketching to singing, plays and more.
Participants in 21 acts came from far and wide including Howlong, Browns Plains, Corowa, Staghorn Flats, Balldale, Wodonga, Wangaratta and Goombargana.
The three categories of the show were Primary, Secondary and Group/Adult with cash prizes donated by Howlong Thrifty Opportunity Shop.
Howlong has Talent organizer Coleen Bell said the committee was happy with the event as a whole.
"Participants and packed audiences enjoyed a professional and very well organized event which promises to be an annual event in Howlong," she said.
"One of the highlights was the beautiful venue and sound system from professional musician Anthony Tenace of Shepparton, who donated his time and equipment for the event. We are very grateful for Anthony's help in his desire to promote local talent.
The show's jury was made up of four cast members from Albury Wodonga Theater Company's 2021 Phantom of the Opera – producer Joseph Thomson, choreographer Susan Vacarro, ensemble/musician Jeremy Kerr and Craig Quilliam who performed the role of the Phantom.
Attendees and guests were also treated to "magnificent" performances by guest artists from the Albury Wodonga Theater Company, including Craig Quilliam, jazz singer Anne Dobson, the Good Gravy Barbershop Quartet and Anthony Tenace.
"Having such wonderful voices to perform in Howlong was a real highlight," Ms. Bell said.
Ms Bell said everyone in attendance wanted the event to return next year and thanked everyone who supported the show.
"Thank you to all of our Howlong Thrifty Opportunity Shop Sponsors, Advisor Dave Longley, Grapevine Magazine, The Men's Shed and Potted Colour," she said.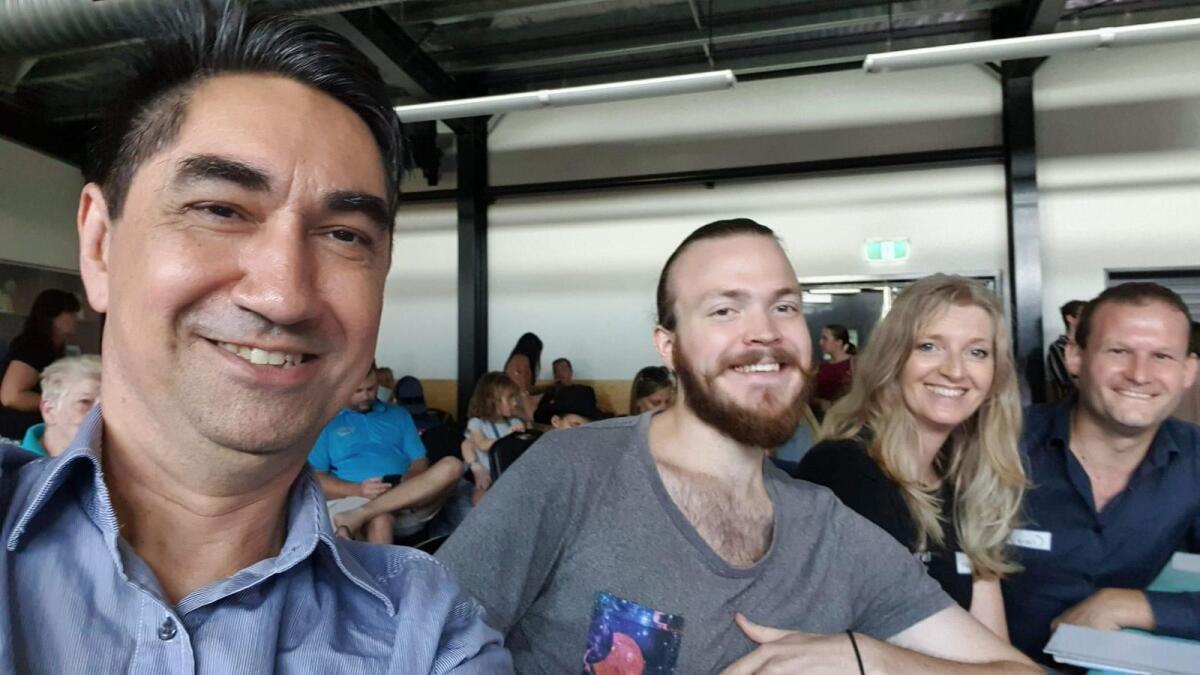 "Special thanks also to the judges, sound engineer, volunteers, members of the Howlong Community Progress Association and the Performing Arts Committee for all their hard work."
Winners
Primary
1st prize – Jack Gregory – Guitar and Vocals
2nd Prize – Shanay Read – Solo Dance
3rd Prize – Charlotte Lake and Marli Upton (Corowa) – Dance Duo
Secondary
1st prize – Taylah Jenkin – Song
2nd Prize – Lily French – Solo Dance
Adult/Group
1st prize – Almarinez family (Corowa) – Vocals with guitar
2nd Prize – Jessica Jarald – Solo Dance
Special rewards
Most Entertaining – Bailey Jenkin
Shining Star – Lilly Shipard
Encouragement – Yvonne Lebbos