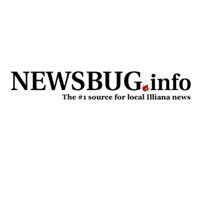 Plans underway for Iroquois County Fair talent show | Way of life
Plans are underway for the Iroquois County Fair talent show this year, according to committee information.
The talent show is the main stage production in the stands on Wednesday nights of fair week.
Registration for the Iroquois County Talent Show is available at iroquoiscofair.com.
Auditions are open to anyone 21 and under who lives or studies in Illinois. The fair opened the talent show to include surrounding areas.
Even the youngest can compete. In "Future Stars of Iroquois County", young people up to the age of 8 can compete. The Future Stars are unable to attend the state talent show convention, but can enjoy the thrill of showing off their talent.
At the Junior and Senior levels, there are two divisions. All competitors will compete for prizes and the opportunity to represent Iroquois County at the IAAF Talent Show competition in Springfield.
Complete information, rules and entry forms are available by email at iroquoisfairsecretary@gmail.com or on the Iroquois County Fair website, use the exhibitors tab, then the Talent Show link. Entries must be postmarked by May 1, 2022 in order to participate. Applicants must be available for an audition on May 22.
Anyone with questions can call the Talent Show Committee, Pat Ward at 815-383-1269, Pam Hibbert at 815-383-2965, Gary Cahoe at 815-471-4870 or Jordyn Ward at 815-383-1271