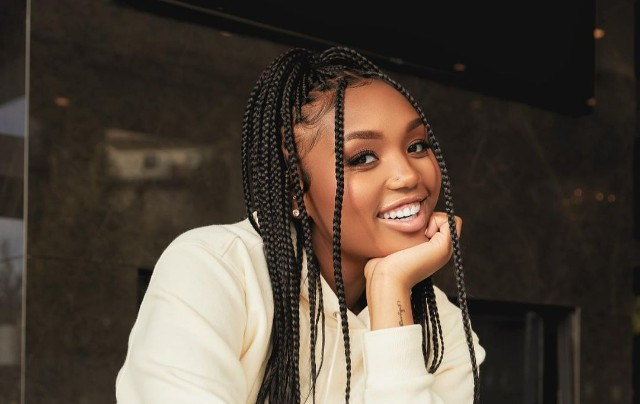 RAY J AND NIECE SY'RAI SMITH HOSTED A TALENT SHOW AND IT WAS HILARIOUS!
Brandy's daughter, Sy'Rai Smith, had a lot of fun with her uncle, Ray J, earlier this week. The young adult took to social media with her loved ones to give fans the chance to take part in a talent show.
Some of Sy'Rai and Ray J's most loyal fans were pleasantly surprised to have the opportunity to interact with the celebrities one-on-one. Ray's face during one of the contestants' performances was nothing short of comedy.
"Ray J plays way too much," one Instagram follower said after watching the clip. "Those are the faces for me," added the supporter. "Why are you like this," asked another Instagram fan.
Some peered at Ray and Sy'Rai for a laugh after the contestant's introduction. The general mood of the talent show, however, was positive.
"I had so much fun with my beautiful niece @syraismith for #familyfunnight with @bet," Ray J told his social media followers after the event. "Thank you to everyone who participated in the show tonight," the celebrity continued. "This one stood out to me the most! Because she sang my song 'One Wish' and I show love when people support me," Ray shared.
"We had a great time," the celebrity exclaimed. "Thank you, Rara, for spending time with your uncle KRAZY!! I love you!"
Sy'Rai embarks on the family business while forging her own path. Just a few weeks ago, the rising artist celebrated his partnership with Foot Locker for the brand's Cozi line.
"At Foot Locker, Inc., we're always thinking of the consumer," Kirta Carroll, vice president of GMM Global Women's at Foot Locker, Inc., shared with the press. "We understand that casual wear isn't just for lounging anymore, and we wanted to bring a women-centric clothing line to the market that was comfortable, affordable, and stylish," Carroll added. "Introducing Cozi allows women to feel confident in pieces that blend and match their own style and personality."
Sy'Rai Smith was the right person to promote Foot Locker's latest line, as she embarked on a fitness journey that continues to pay off while inspiring others to take health and wellness seriously. You can follow Sy'Rai's singing career and fitness journey by following her on Instagram!
Photo: Sy'Rai Smith/Instagram

Post views:
3,164