The UK's BEST TV host is…
Every special occasion needs a host. From your birthday dinner to those big award shows, it's a must. Included in this long list, is of course, TV Talent Shows! The UK has produced some of the best hosts to ever grace our screens, from Dermot O' Leary to the treasured duo, Ant & Dec. So here are our all-time favorite Talent Show TV hosts who gave birth to their career in the UK.
Dermot O' Leary – The X Factor
Dermot O' Leary is literally the man who keeps X factor on air. Dermot was the host of The X factor forever, and we are NOT complaining! Her subtle wit and extraordinary charm on stage are irresistible and reason enough to tune into the show. He has to admit he's not too bad of a dancer either!
10 MOST SUCCESSFUL AGT COMPETITORS OF ALL TIME – RANKED
It's fair to say, O' Leary knows X factor like no one else, he has seen and heard almost everything. The tense singing, the crazy auditions and those emotional few days at Judges Houses are just another day at the office for Dermot. In 2015, Simon Cowell tried to replace the host for a year with Olly Murs and Caroline Flack. Not only was the season bad, but it was so bad that Cowell brought Dermot back the following year.
Ant & Dec – Britain's Got Talent
Ant and Dec, quite simply, are national treasures. They have hosted every season of BGT to this day and continue to this day. Known for their brotherly friendship and comedic approach to hosting, not a single soul expects these two to be leaving TV anytime soon.
The famous duo won the NTA for best presenter 18 years in a row! No wonder Cowell didn't even try to put them out BGT. We're here for another decade of Ant & Dec madness, okay?
Joel Dommet – The Masked Singer
Chances are you've never heard of Joel if you haven't caught up The Masked Singer United Kingdom. The series started just a few weeks ago, and it looks like Joel learned the ropes faster than expected. Dommet is fun, charismatic and seems genuinely excited to be on stage, hosting. Joël has developed a real bond with all the TMS singers, which is rare on certain TV Talent Shows. All we can say is carry on Joel as there aren't too many hosts!
5 GREATEST MOMENTS OF SIMON COWELL! [VIDEO]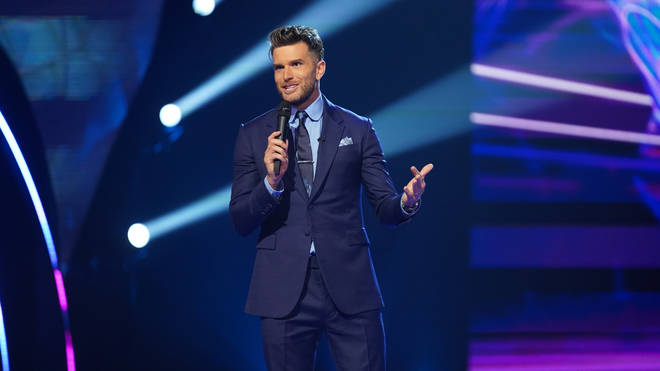 Philip & Holly – Ice Dance
Lovers of Daytime TV, Philip and Holly aren't afraid of Talent Shows. Holly has previously hosted The voice on the BBC, but now she's joined by daytime talk show partner Philip for the 'greatest show on ice'! While not known for their talent show hosting abilities, they do a damn good job. Plus, this duo can do it all. Look out, these two will have you laughing historically throughout any show they appear on!
ALL THE SHOCKING TIMES AGT WAS LAUNDERED
Who is your favorite in our TOP 4? Let us know in the comments below!
Tell us what you think of this article