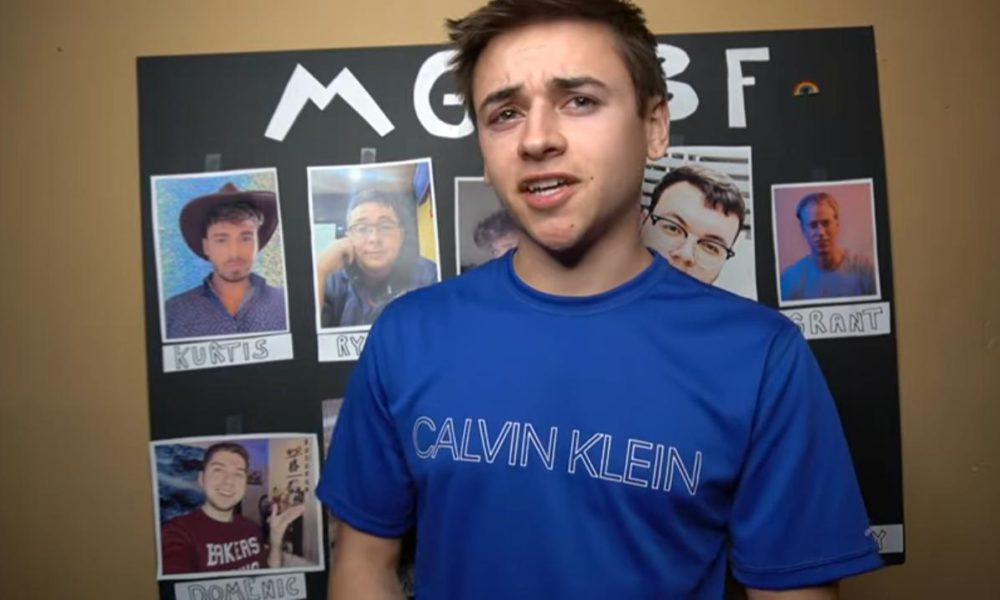 VloggerStanChris; My Gay Boyfriend Online: Boyfriend Talent Show
LOS ANGELES — Twenty-something StanChris, the Out YouTuber who built his following on his YouTube channel by vlogging about the ordinary everyday experiences of his life as a young gay man is back — In week five of the contest, my mom is here as a guest judge for this week's poetry challenge! There were some amazing poems submitted this week, but who will win?
********************
VOTE FOR YOUR FAVORITE SUBMISSION THIS WEEK!
https://strawpoll.com/polls/LVyKx0aRKn0
Competitors:
Eric: https://www.instagram.com/ezimm903/?h…
Kurtis: https://www.instagram.com/weatheringr…
Ryan: https://www.instagram.com/thatryandud…
Domenic: https://www.instagram.com/domenic_cae…
Manny: https://www.instagram.com/manny_belmo…
Austin: https://www.instagram.com/austinbeeat…
Sean: https://www.instagram.com/iamseanxo/?…
Liam: https://www.instagram.com/lthuntie/?h…
Alex: https://www.instagram.com/sendneutral…
Grant: https://www.instagram.com/grant.sonne…
********************
SOCIAL CONNECTIONS
→Instagram: stanchris https://instagram.com/stanchris
→ Twitter: stanchriss https://twitter.com/stanchrisss
Subscribe here!! : https://youtube.com/c/stanchris
Watch more: https://youtu.be/rjI4c7nSXkw
Become a member to support his channel❤️: https://www.youtube.com/channel/UCIgo…